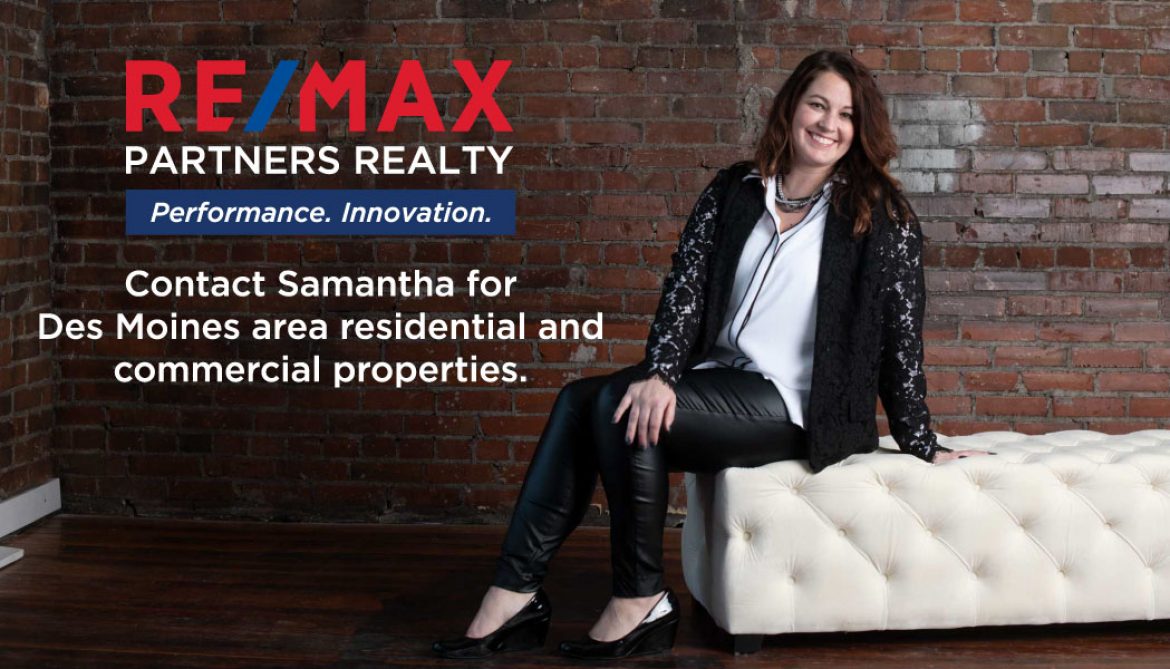 Top Performing Grinnell-Based Agency Adds New Talent
Grinnell, IA — This month, Samantha Winebrenner joined the RE/MAX Partners Realty team as a residential and commercial real estate agent based in Des Moines, expanding the agency's service area to now cover Des Moines, Marshalltown, Grinnell and all of Poweshiek County. A Des Moines native, Winebrenner offers clients insight and background knowledge that only a local can provide; she is an active member of the Urbandale Chamber of Commerce, participant in various Gen YP committees and has a unique, deeply connected network that spans from her mortgage and finance background to her combined total of six years as a licensed REALTOR®.
"Samantha's experience and heightened interest in continuing education matches perfectly with RE/MAX Partners Realty and our highly accredited group of agents," says Matt Karjalahti, Broker & Agent at RE/MAX Partners Realty. "Her proficiencies in the real estate industry are extensive and on top of it all, she's an extraordinarily genuine person – her clients love her."
"I knew right away that RE/MAX Partners Realty would be a great fit for me and I'm excited to partner with a group of other agents who work so diligently for their clients," says Winebrenner. "It's unbelievable that this brokerage based in little Grinnell, Iowa is one of the most successful agencies in the Midwest and I look forward to continue that success."
Winebrenner graduated from East High School in Des Moines in 2004 and furthered her education at Central College in Pella obtaining a degree in Psychology. Winebrenner began her professional career in insurance and banking, expanding into the mortgage and loan sectors; she earned her real estate license in 2011. Winebrenner resides in Urbandale with her two daughters, Lucy and Gwen.
RE/MAX Partners Realty is the premier real estate agency in Polk, Marshall and Poweshiek Counties, offering top tier advisement while tailoring services and communications to its clients' needs. RE/MAX Partners Realty offers dynamic options to ensure transactions are informed and seamless. Visit the Grinnell or Marshalltown locations to meet face-to-face or explore online tools at remaxcentralia.com.